NO more frostbite, cold hands, or that uncomfortable feeling while out in the cold! Keep your hands warm and cozy while outside in the cold!
Why Loveiny Heated Gloves 2.0?
Having your hands exposed to the cold is UNCOMFORTABLE. Imagine keeping your hands cozy and warm while working outside, building a snowman , fishing, skiing, snowboard , or just having fun!
✔️ Warm your hands in less than 60 seconds
✔️ Made to withstand brutal , freezing winters
✔️ Great gift for a loved one (For Men or Women!)
✔️Used and approved by Ice fisherman in Norway (Can withstand -25° C!)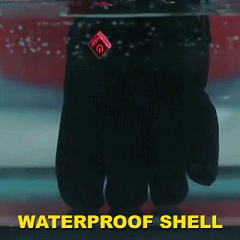 Why Choose Loveiny Heated Gloves 2.0?
h
Loveiny Heated Gloves 2.0
✔️ Includes Rechargeable battery to keep warm for up to 8 hours. (Can charge your batteries anywhere!)
✔️ Stays warm in the snow
✔️ Temperature adjustable up to 154° F/ 67°C
✔️ Heated Palms and Fingers
✔️ Palm PU non-slip leather
✔️ Convenient and easy-to-understand left and right-hand connection
✔️ Invisible battery bag design
✔️ High-quality inner warm velvet, breathable without the ball
h
Other brands
✖️ No batteries- not rechargeable
✖️ Not resistant to snow
✖️ Does not stay warm
✖️ Only heated palms
Specification
Package Content

1 x Gloves
1 x Battery case